WIN A FREE PLAYSTATION 5!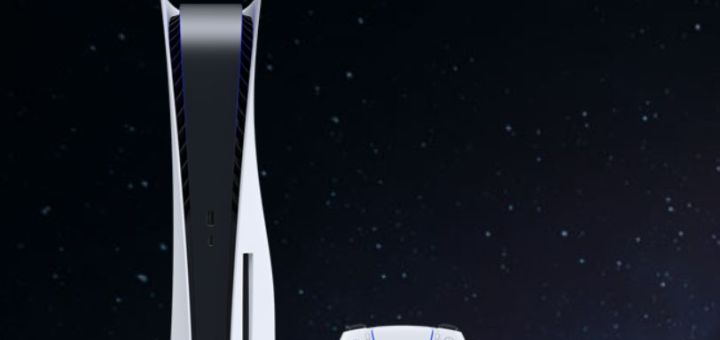 WIN A FREE PLAYSTATION 5! The Ultimate Gaming Experience Awaits!
Attention all gaming enthusiasts! Whether you're a seasoned gamer, a casual player, or searching for the perfect gift for a gaming aficionado in your life, we have an exciting opportunity that you won't want to miss. Dive into the world of immersive gaming by entering our free UK competition now for a chance to bag the latest and most sought-after gaming console – the PlayStation 5!
The PlayStation 5, often abbreviated as PS5, is the pinnacle of gaming technology. It boasts lightning-fast loading times, ultra-high-speed SSD, ray tracing, and a library of breathtaking games that promise to transport you to new worlds. This state-of-the-art console is not just an upgrade; it's a revolutionary gaming experience that redefines what consoles can do.
Retailing at £439, the PS5 is a premium piece of tech that offers value for every penny. But here's the kicker – you can get your hands on it without spending a dime! Yes, you read that right. Our free entry competition gives you the golden ticket to potentially save a whopping £439 and become the proud owner of a brand-new PlayStation 5.
Why spend your hard-earned money when you can win it for free? This isn't just a competition; it's an invitation to be part of the next generation of gaming. Whether you're looking to elevate your gaming sessions or surprise someone special with the ultimate gaming gift, this is your chance.
To recap:
Free Entry: No purchase necessary. Simply enter and stand a chance to win.
Save £439: Why pay when you can play? Win and save yourself a significant sum.
Next-Gen Gaming: Experience the future of gaming with the PlayStation 5.
So, if you've been dreaming of owning the PS5 or know someone who would be over the moon with such a gift, don't wait. Enter our competition now and embark on an unparalleled gaming journey. Remember, in the world of gaming, fortune favours the bold. Will you be our next winner?