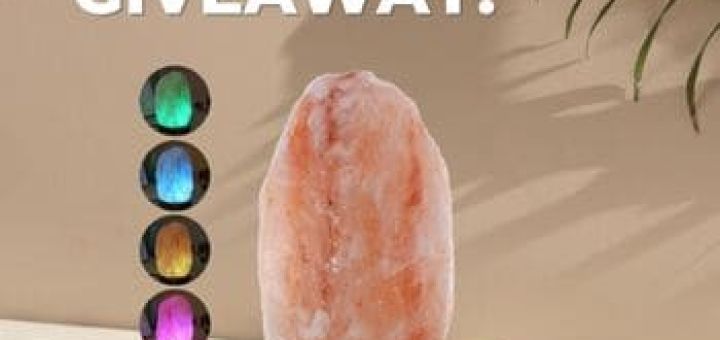 Every month, Wholistic Natural Health holds social media competitions on Facebook and Instagram where one of their lucky followers can win free goods! You can win a free Himalayan salt lamp as this month's prize!
Prize details
The lamp plugs into a USB port and has a multi-color changing feature; installation is not required because it contains an LED light within. It looks great as décor for your house or place of business and can help you manage your anxiety. Excellent lighting and air purification are both provided. By discharging negative ions into the air, it purifies the air in a similar way to an ioniser.
The Entry Process
They can be liked and followed on Facebook, Instagram, or both. If you enter on both Facebook and Instagram, your chances of winning are doubled since each network allows for one entry. like the post on social media
Don't forget to tag any relatives or friends who you believe would be interested in participating.
Date of Competition Expiry
This contest will end on Sunday, August 30, 2022, at 9 p.m. (Melbourne, Australian Time).
Main Terms & conditions
The prize recipient will be chosen at random. As soon as you've been tagged, let them know right away if you've won. Your name will appear in their social media story and post! The deadline for submitting a claim is September 6, 2022. If you haven't gotten in touch with them by then, they will choose another winner.
eligibility: aged 18 and over
Visit their website to get the whole terms and conditions for how to win a free Himalayan salt lamp.… Read the rest