WIN A £1000 SHOPPING SPREE AT ASDA!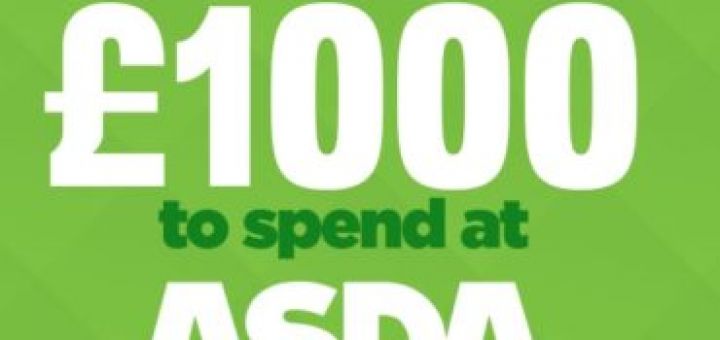 If you are a bit skint and could do with an extra £1000 to spend, here's a great online competition which is free to enter for the chance to win a free shopping spree of £1000 to spend at ASDA!
I think most people can agree that £1000 is a lot of money and definitely worth a shot at getting with this free entry online competition. If you won you could go and buy yourself a new wardrobe in Asdas clothing section at George or just use the money to buy your groceries and some new home appliances.  So why not give it a go. You never know you might be the lucky winner who wins the free ASDA vouchers to spend on whatever you choose.
The competition is run by ActiveYou so it is not associated with ASDA or us. The winner will be notified by email. Eligibility requirements are- Open to all residents of the United Kingdom, the Channel Islands, and the Isle of Man, aged 18 years+
The winner gets the option of taking £1000 in cash or a voucher of the same amount to spend at Asda.
Click here to enter the competition for your chance to WIN A £1000 SHOPPING SPREE AT ASDA!