WIN A XMAS CADBURYS HAMPER!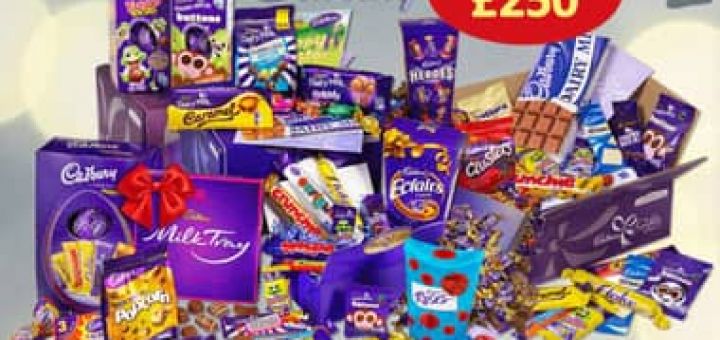 For all of you who love entering Christmas competitions, here is one that you will love for the chance to win a Xmas Cadburys hamper for free!
There are lots of yummy goodies in this hamper that in total is worth over £250! That includes all of Cadburys best loved chocolates such as Milk tray, Roses, Heros, Double Deckers, Dairy Milk, Caramels, Crunchies, Eclairs, and much much more! Now that's a lot of chocolate to win!!! You can't go wrong with Cadburys either it's hands down the best chocolate out there. If you won you would even have enough chocolate to share with everyone so all your kids, family, and friends will love you!
It is a free entry online competition which means there is nothing to lose either. You just have to fill out a quick survey and then hope for the best! The best types of online competitions are always the free ones!
This competition ends on 31/12/21 so make sure you enter before it ends. You don't want to miss out on this one!
This competition is run by Nectar Contests and the Rules are as follows-
At least eighteen years of age or older
Living in the United Kingdom
One entry per person