WIN A COSTA COFFEE GIFTCARD!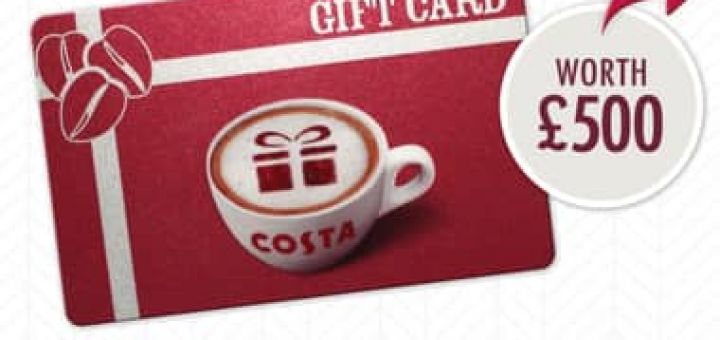 Calling all coffee addicts!! This is a chance to win a free Costa Coffee Giftcard worth £500 with this free entry online competition! Think of how many coffees you could buy for £500! That could last you a whole year or even longer.
If you won you could treat yourself to a yummy professional coffee and a piece of cake every day! It would save you a lot of your own money so you could spend all your cash on more important things. It's free to enter too! The great thing about this competition is there are lots of Costa Coffee shops everywhere nowadays so there's always one nearby to get to and they do awesome baps, croissants, and cakes too which can go with your coffee.
So if you are a fellow coffee fiend this is a competition worth entering!
This free online competition is for anyone eighteen years of age or older that is residing in the United Kingdom.
To enter for your chance to win a Costa Coffee Giftcard click here!