WIN A FREE KITCHEN AID ARTISAN STAND MIXER!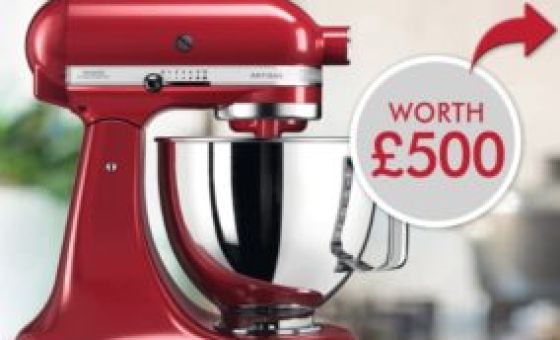 For all of you guys out there who love to cook or who would like to make cooking easier this is a free UK competition to enter win your self a  Kitchen Aid Artisan Stand Mixer for free (Normally worth £500!!!)
Great for mixing  ingredients  quickly, evenly and efficiently. With ten different mixing speeds. So whether you want to make your own dough or cakes this is a very helpful item indeed.