WIN 1 OF 3 PRIZES!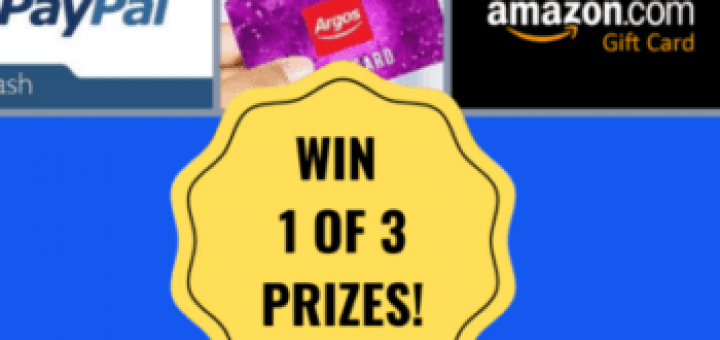 This is one of our free social media competitions that we have on Facebook, Instagram and Twitter at the moment! The lucky winner will get to win 1 of 3 prizes! If you won you can pick out of the following;
Prize 1 = £20 PayPal Cash
Prize 2 = £20 Argos Gift Card
Prize 3 = £20 Amazon Gift Card
To enter for you chance to win;
✅ Tell us in the comments (at the bottom of this page or on Twitter/Instagram/Facebook post) which prize you would prefer & why you think you should win it?
Don't forget to tag & share this post with friends & family who would also love to enter!
Remember to follow & like our social media pages on Twitter, FB or Instagram or all to ensure you don't miss out on our winner announcement!
*Winner will be selected on best answer provided so feel to get creative! No matter how silly, sad, crazy ,creative or humorous we want to hear it! Tell us why you think you deserve to win. We will select the winner 12th August 2022 and announce it on social media.
Eligibility-UK residents only, 18+.
Good luck Everyone!🤞