WIN A SELFIE RING LIGHT WITH TRIPOD!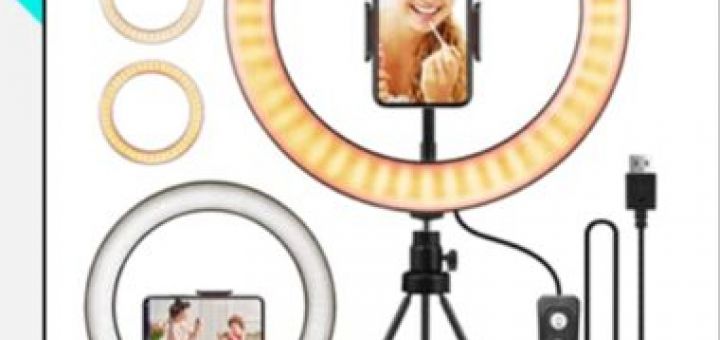 For any of you out there that likes to vlog, this is a great free entry competition that we have found online for the opportunity to win a selfie ring light with tripod free!
These are great because they have a holder where you can put your phone in the middle, so when you are recording videos of yourself or taking selfie photographs it gives you professional-looking lighting, which is perfect for creating and filming YouTube videos, taking incredible selfies, recording music videos and having fun with friends.
The prices for these in stores vary but usually, they are priced around $50-$100. These are really great if you have ever thought about making some passive income through YouTube. As you can create professional YouTube videos from your home easily and effortlessly that look great.
To be eligible to be the winner you have to be 18 years or older and be a UK resident. The winner will be selected in December on the 31st (2021) and be notified within 7 days after the end date. It is free to enter and is a game of skill competition, so the winner will get chosen on the best answer and be notified via SMS, phone call, or email through the business that is hosting it.
For your chance to win a selfie ring light with tripod free click here!